Summer Immunization Clinics: June 7, 10am - 6:30 pm & July 12, 10am - 6:30pm, this is for any kids aged 3-18 yrs. The Clinic will be held at the Schuyler Elementary building.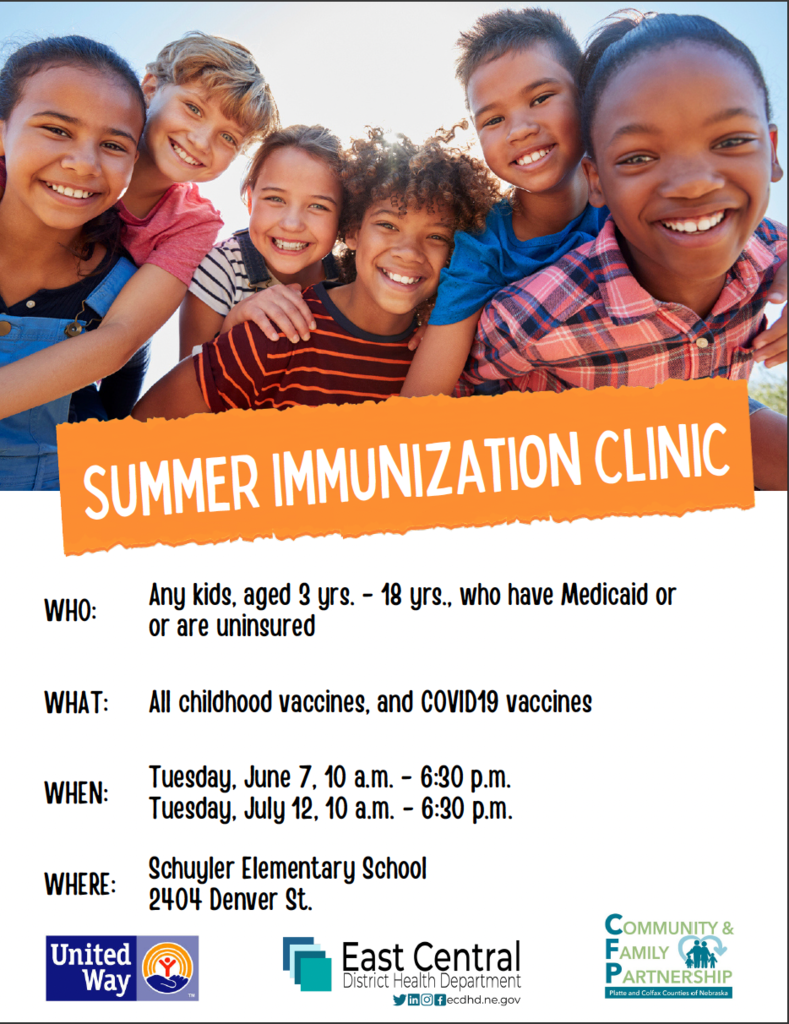 A quick message from the utility department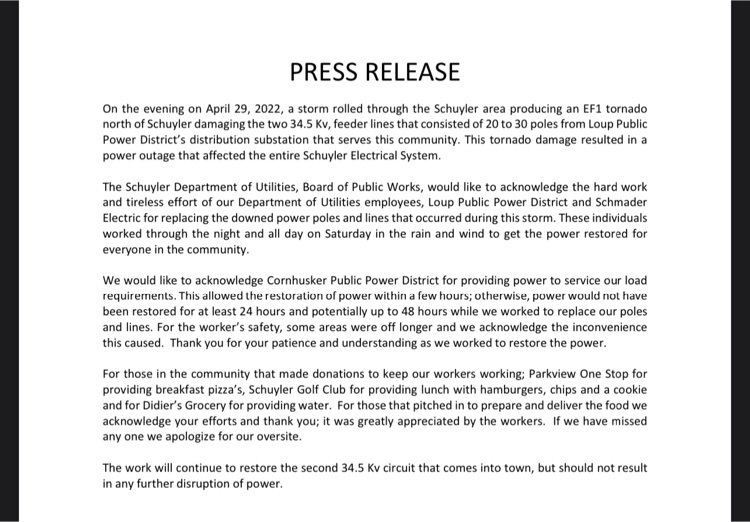 Parents, Please don't forget the last day to order Field Day Tshirts is Tomorrow!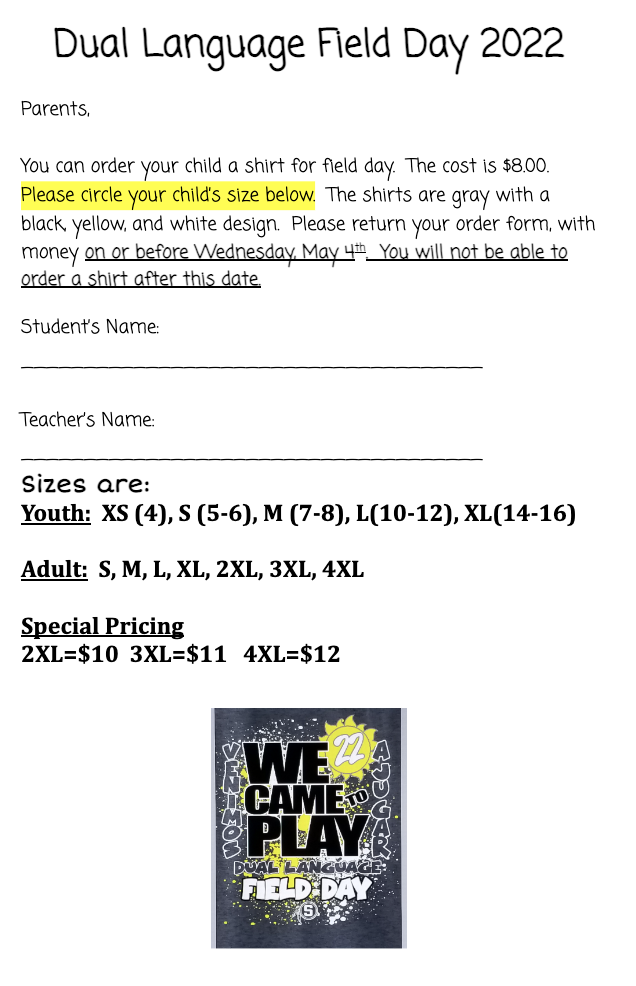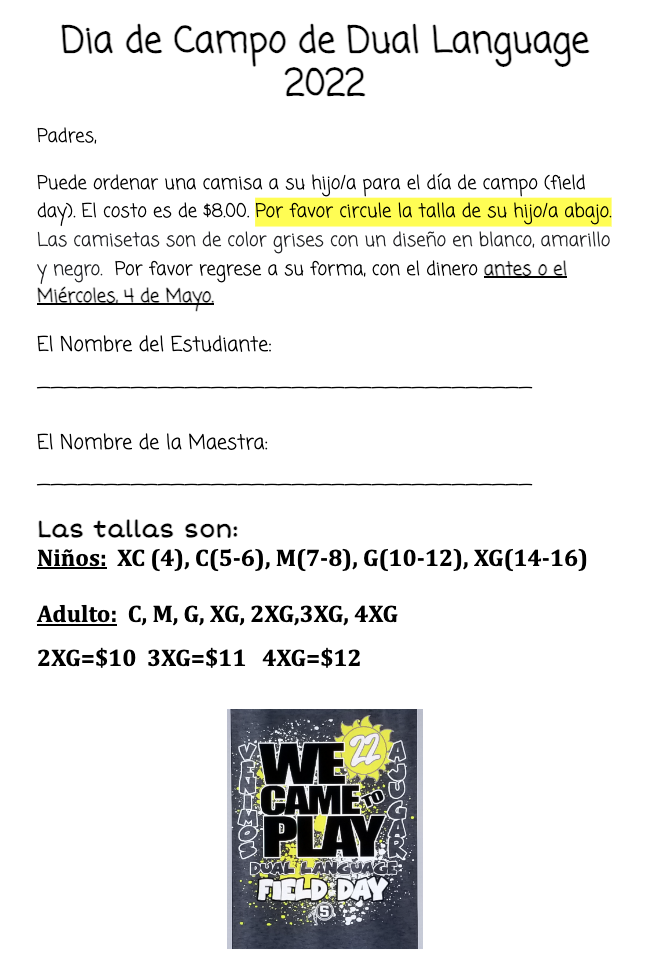 The mobile food pantry is Thursday, May 12th from 4:00-5:30 pm at the Oak Ballroom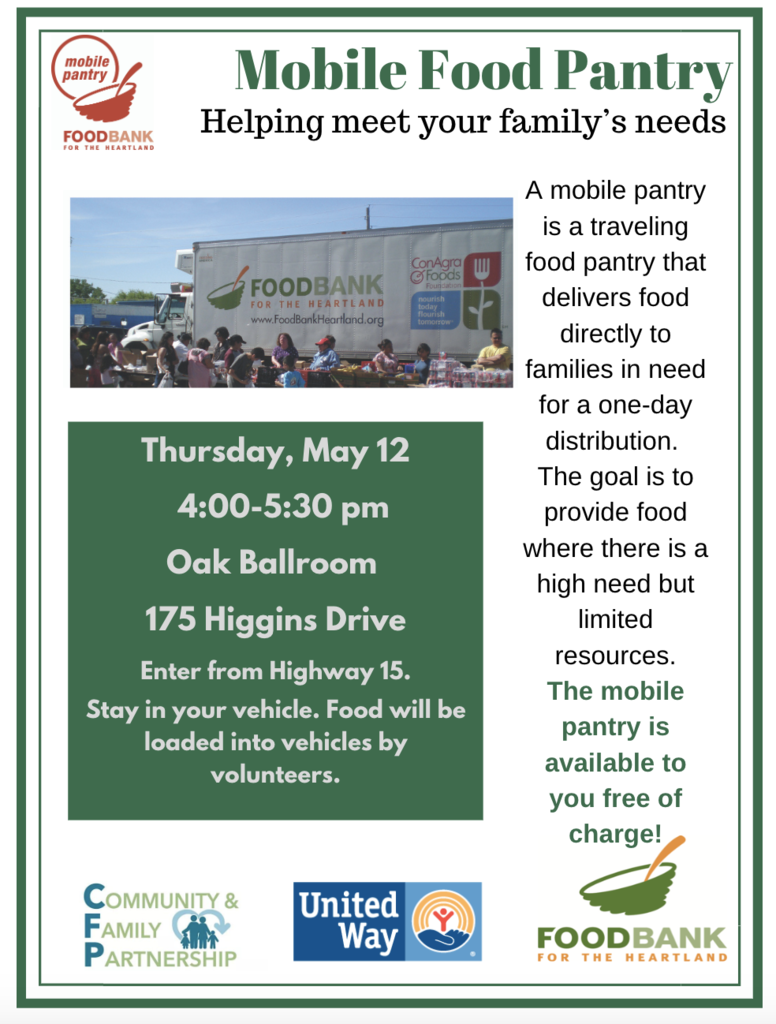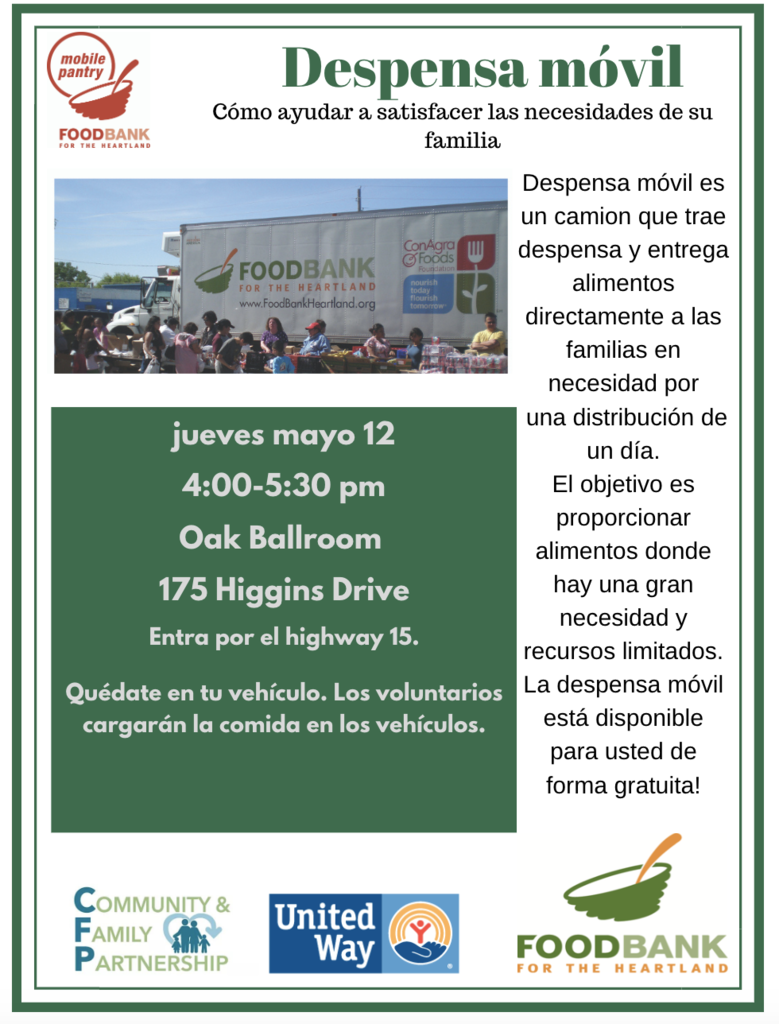 A message from the city of Schuyler officials: Multiple power pole lines are snapped… No power for Schuyler til approx noon Saturday. Please stay off the streets. Plan accordingly. #staysafeeveryone

Mobile Food Pantry is April 14 from 4:00 - 5:30pm 2 the Oak Ballroom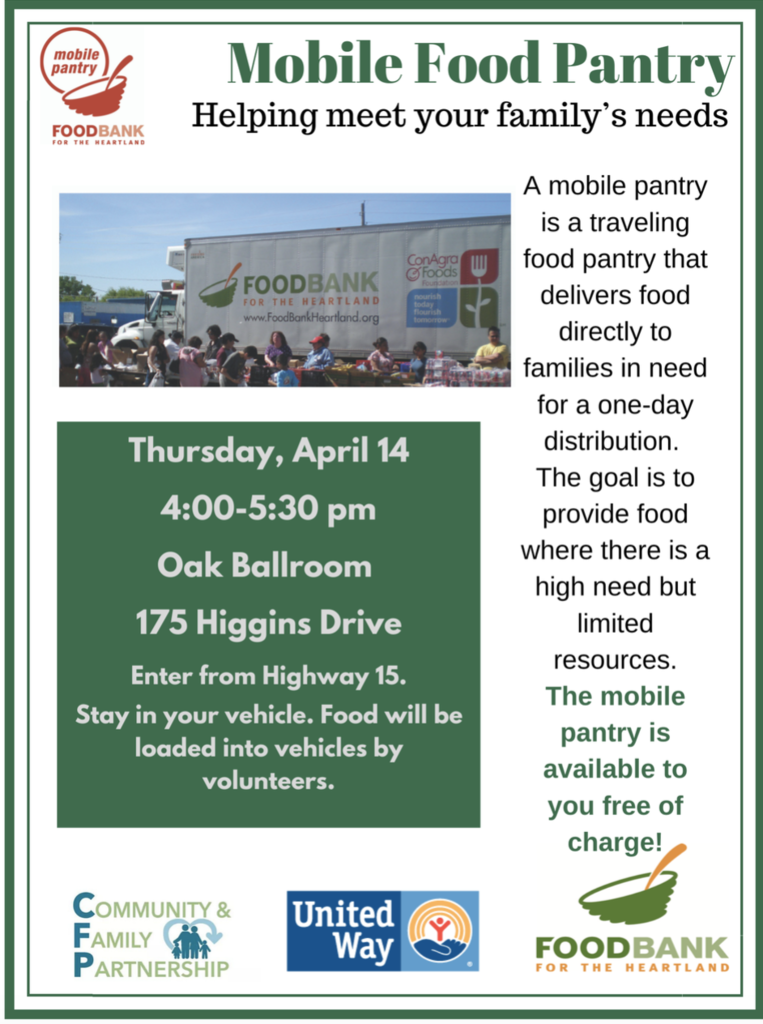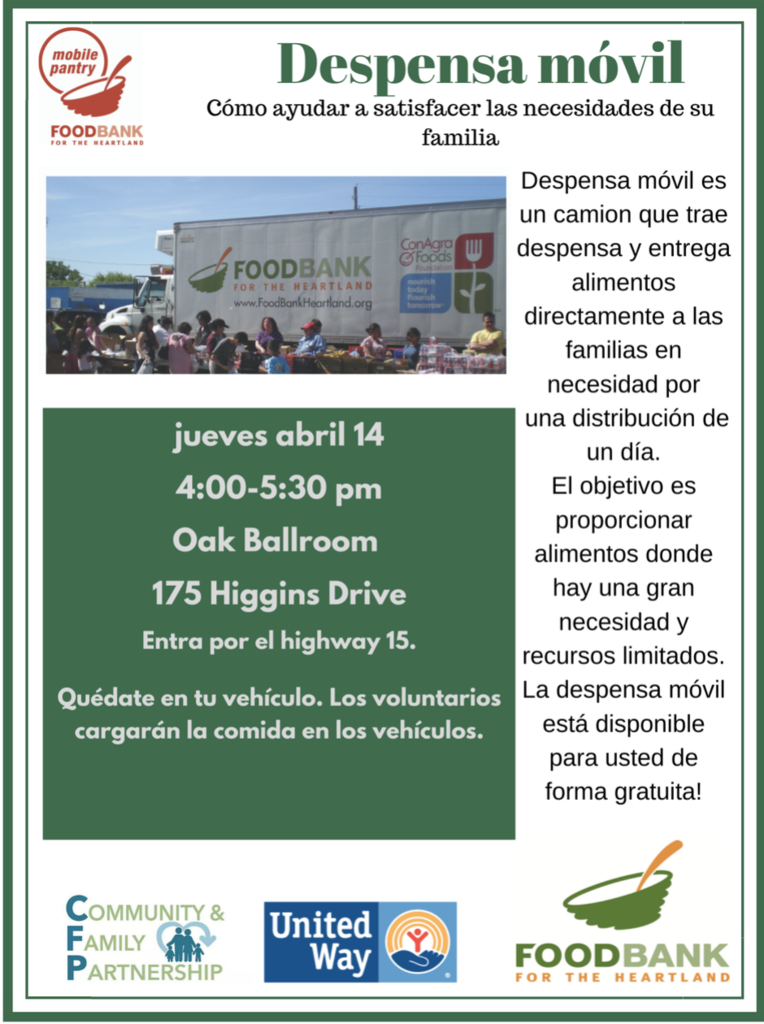 Warrior Academy Family Night - April 14th 5:30-7:30pm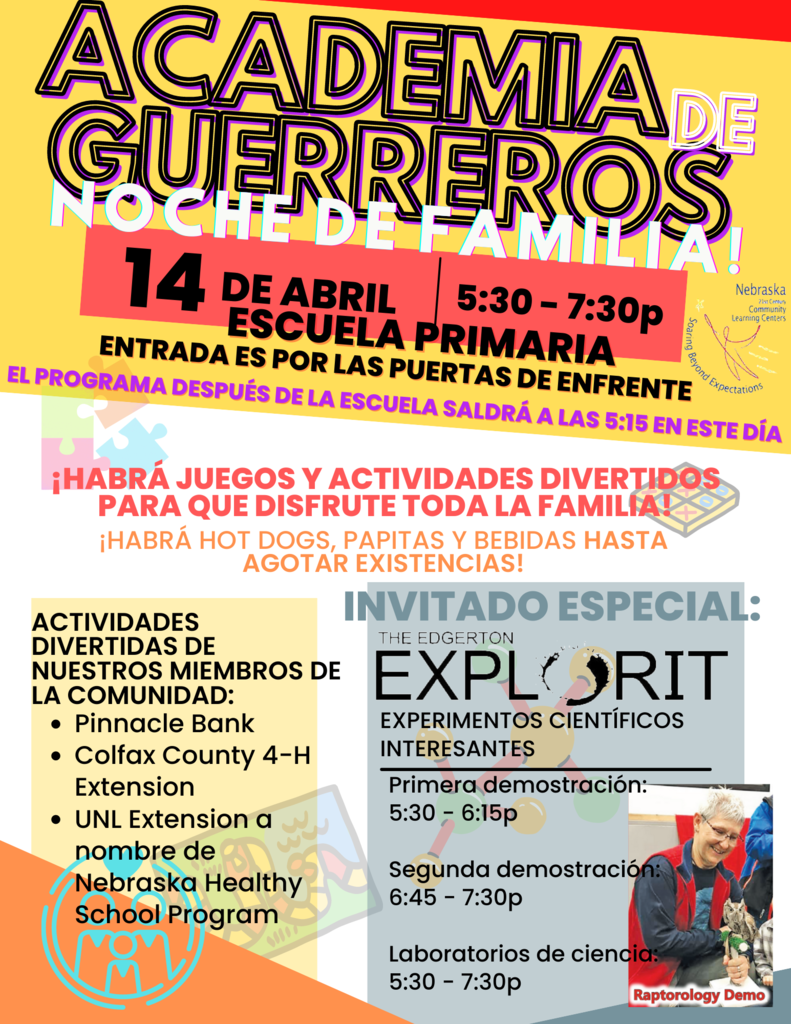 If you are interested in signing your child up for the Kindergarten Dual Lang Program we will have a parent meeting Tuesday, April 12th at 5 pm. It will be held at Dual Lang Elem School (district office) (2023 Colfax St.)

Join us in Celebrating Week of the Young Child - April 2nd - 8th 2022. Check out the Elementary Websites for more information.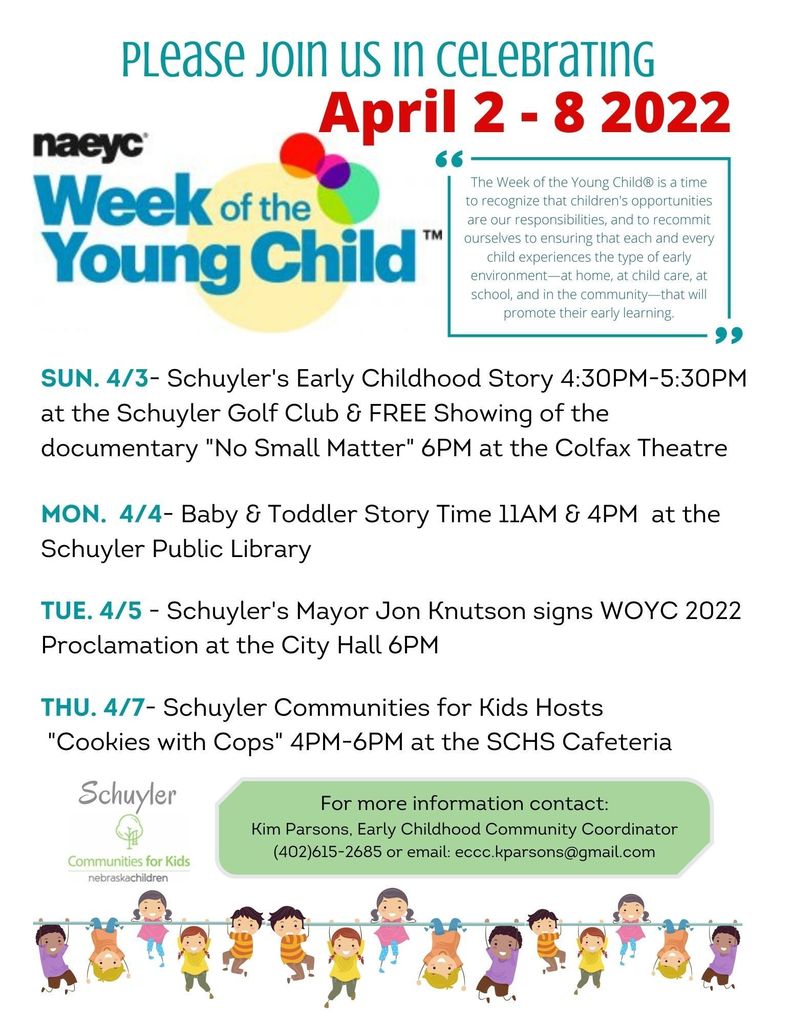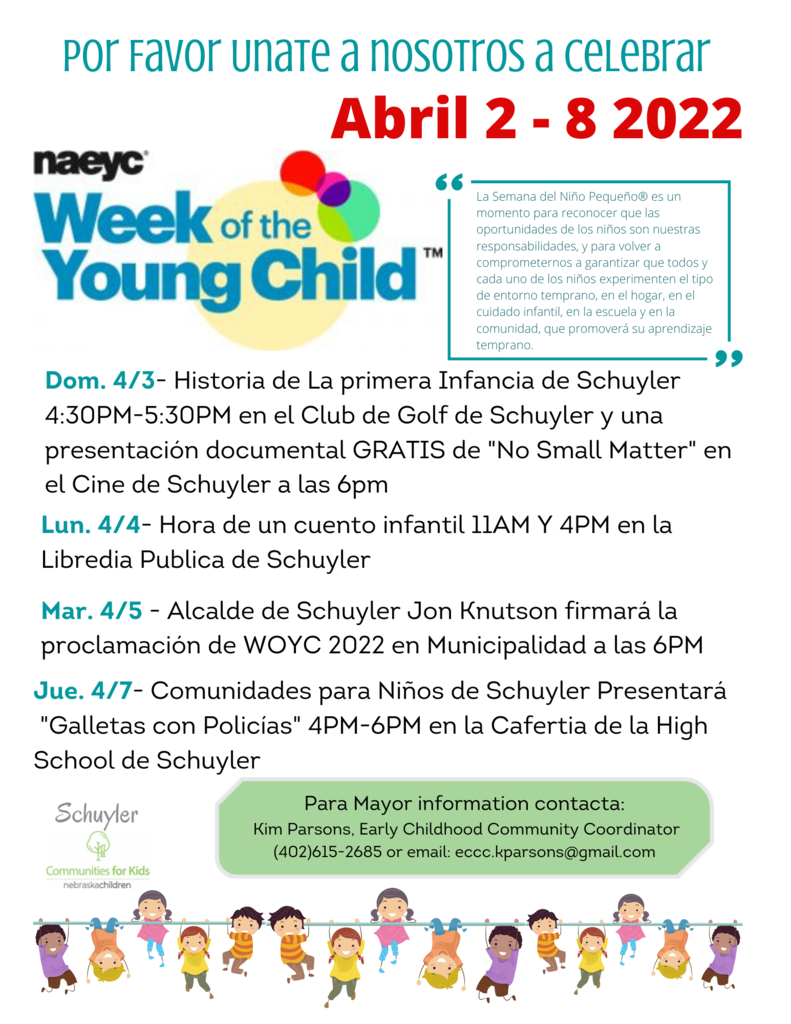 Nominate a teacher for a Classroom Makeover!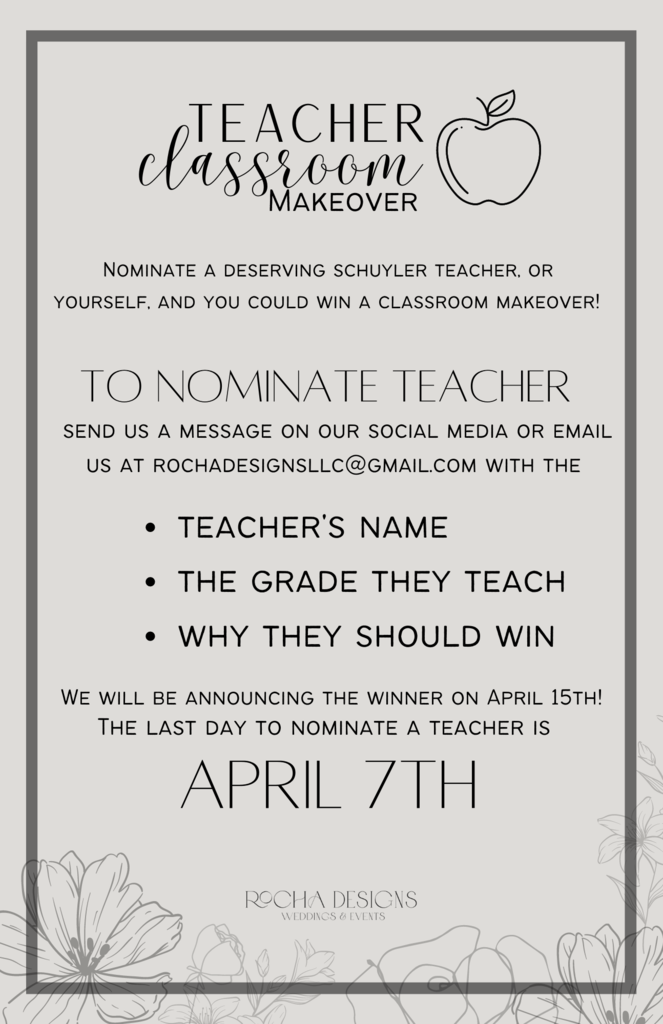 Dual Language Kindergarten Sign up for 22-23 School Year Date March 22nd ● There will be 2 sessions, you only need to attend one! ● 10:00 a.m. & 5:00 pm Place: Dual Lang Elem School (district office) (2023 Colfax St.) All NEW families to this program must attend ONE meeting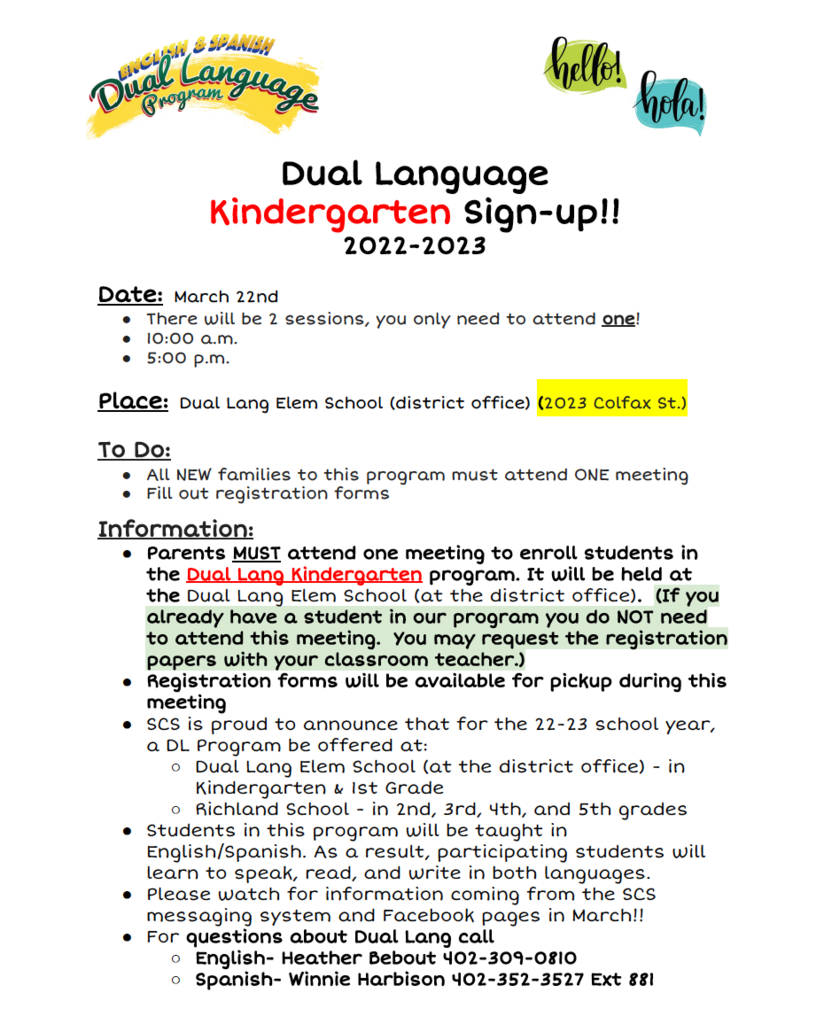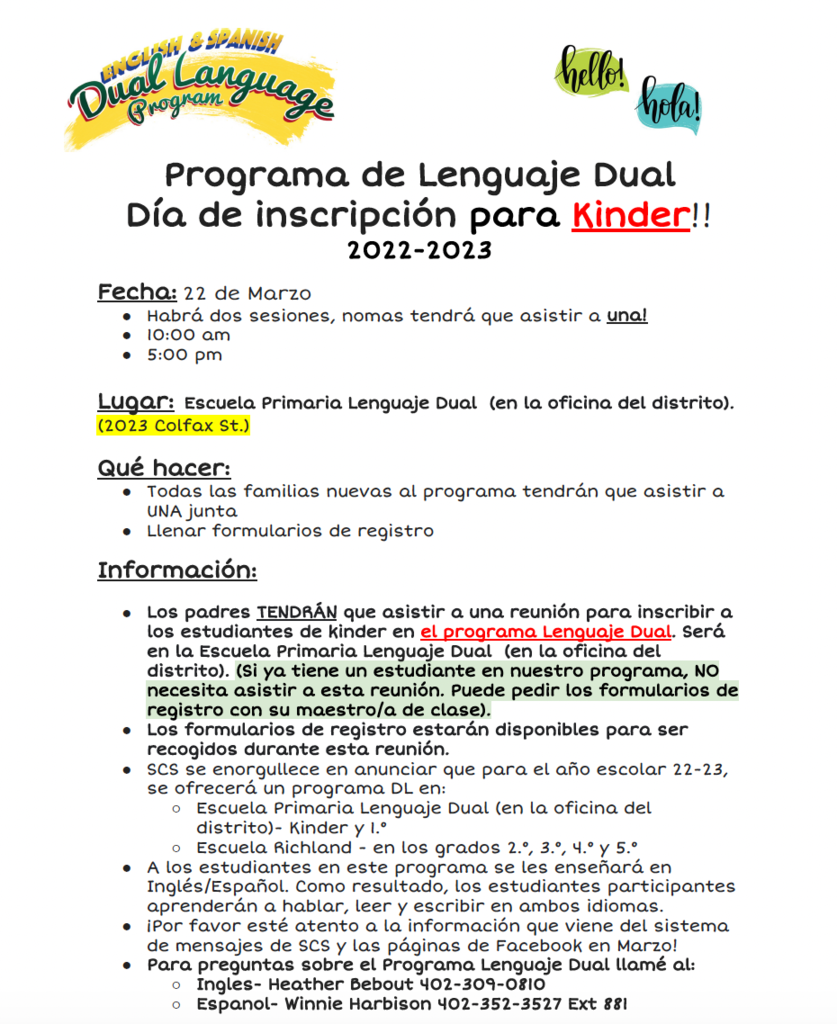 Dual Language Kindergarten Sign up March 22nd -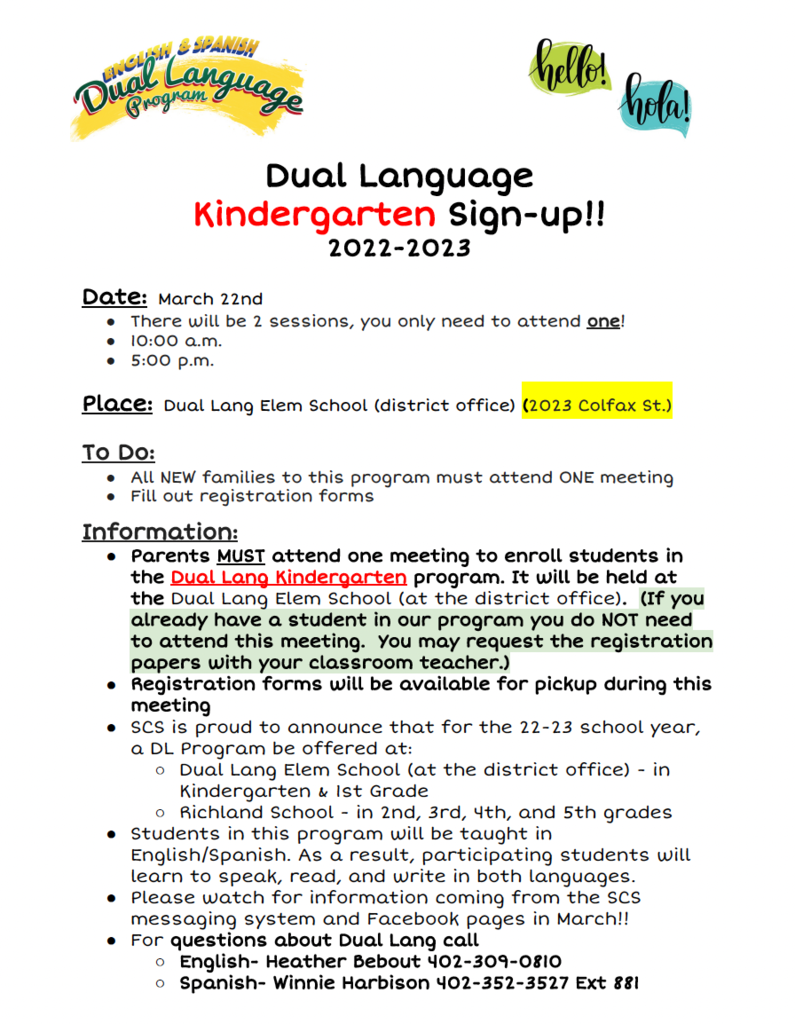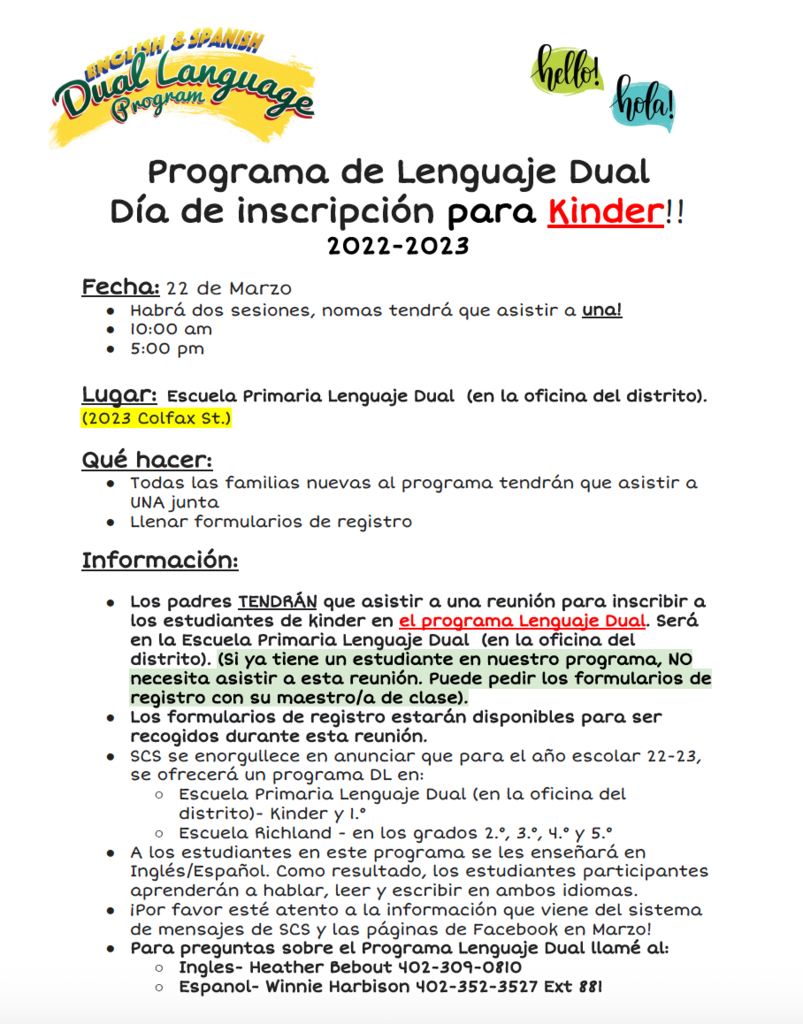 Early Childhood Care Providers, Early Childhood Educators & Families with Young Children Date: Thursday, March 3 Time: 6PM-8PM Place: Schuyler Public Library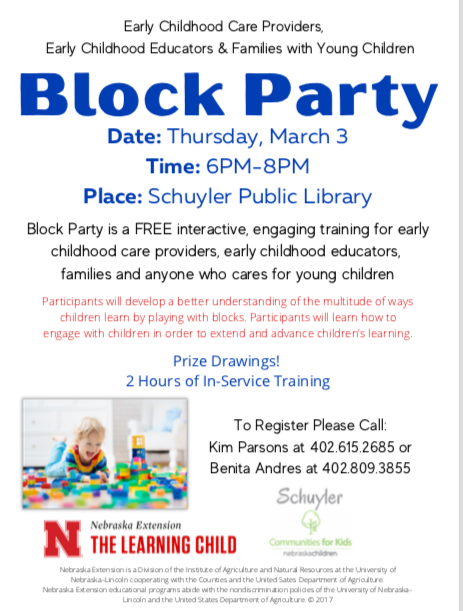 Reminder: There is no school for Schuyler Community Schools on Friday, Feb. 18th. Have a great 3 day weekend!

Teammates & Dairy Queen!! 15% of all sales will be donated

Due to the increase in student illness across the district we will move from YELLOW to ORANGE beginning on Tuesday, January 11th. ORANGE requires all staff and students to wear masks at school when they can't socially distance. We will continue to watch the numbers this week to see if we need to extend or increase our protocols according to our operational zones in our return to learn plan. Thank you for your cooperation.

Reminder: There is no school for all students Jan. 17 & 18th.

Food Drive has 2 more days left please continue to bring items!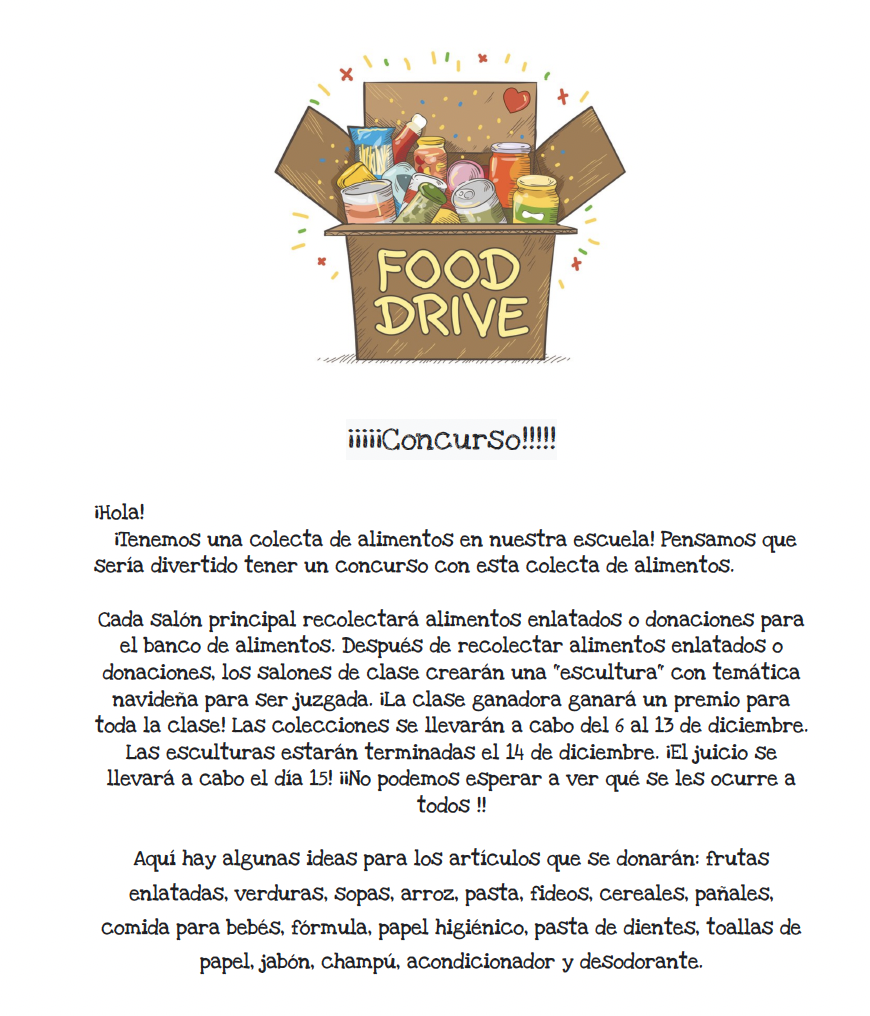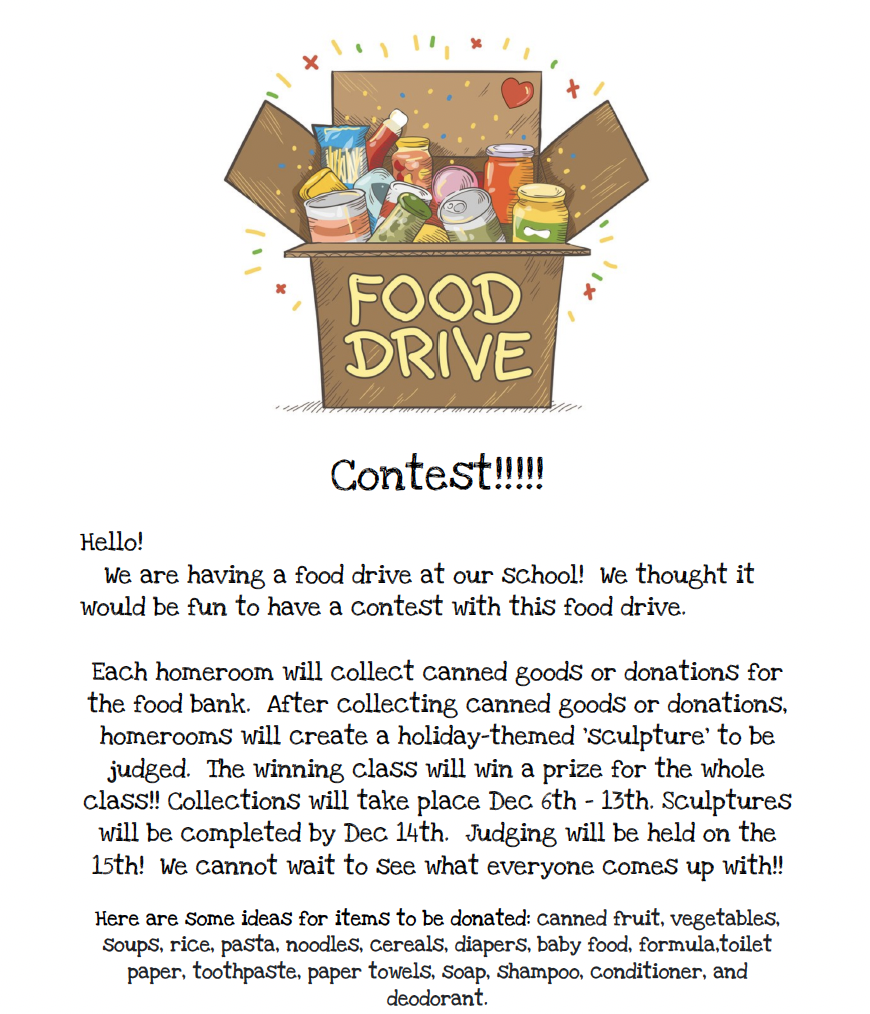 Due to an increase of illnesses district wide, Schuyler Community Schools will operate in the yellow zone of protocols for the week of Dec. 13th to Dec. 17th. This protocol requires all staff to mask and increases cleaning and disinfecting throughout all buildings. Students masking remains strongly recommended.

Reminder: There is no school for all students Nov. 24TH - 26TH. In addition the High school students will not have school Monday, Nov. 29th due to hosting district One Act., this is only for 9th, 10th, 11th and 12th graders. All kindergarten through 8th grade students will have school on Monday Nov. 29th.