The Schuyler Early Childhood Committee invites all parents in Schuyler & the surrounding area to participate in our quick Early Childhood Quality and Capacity Survey. This survey will be an effective tool for collecting valuable data to implement initiatives in our area to support current child care providers, educational programs and address any identified child care capacity needs.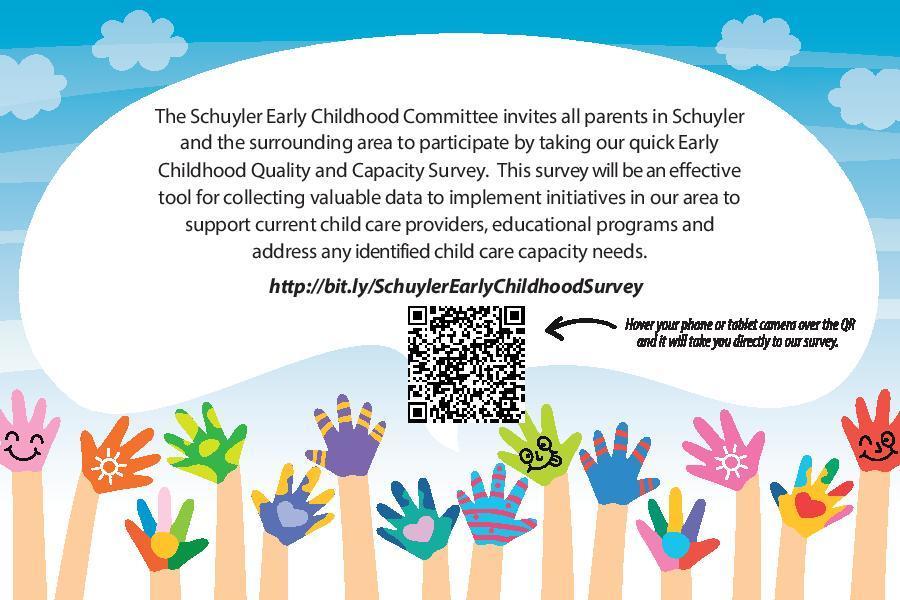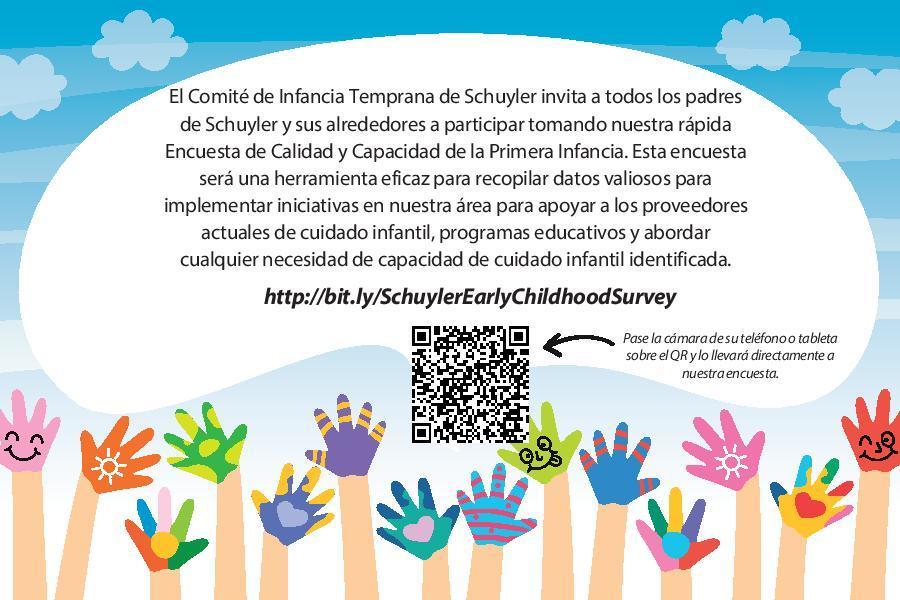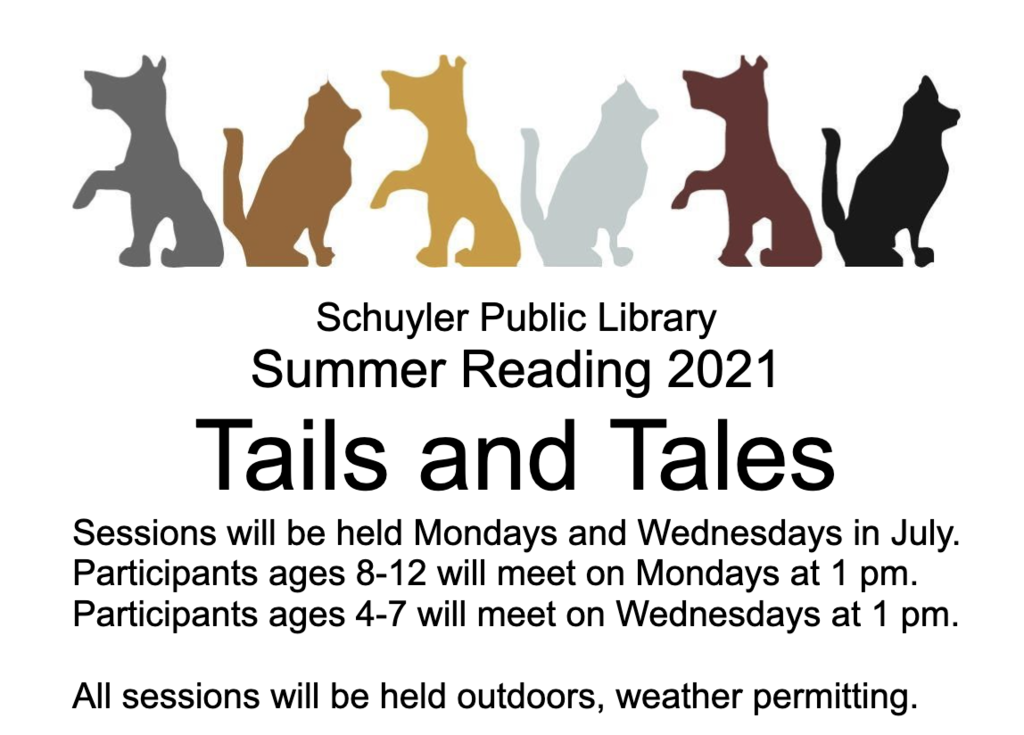 There will be No School on Friday, April 16th for all students due to a teacher work day.

The Mobile Food Pantry is Thursday, April 8th from 4:30 - 5:30.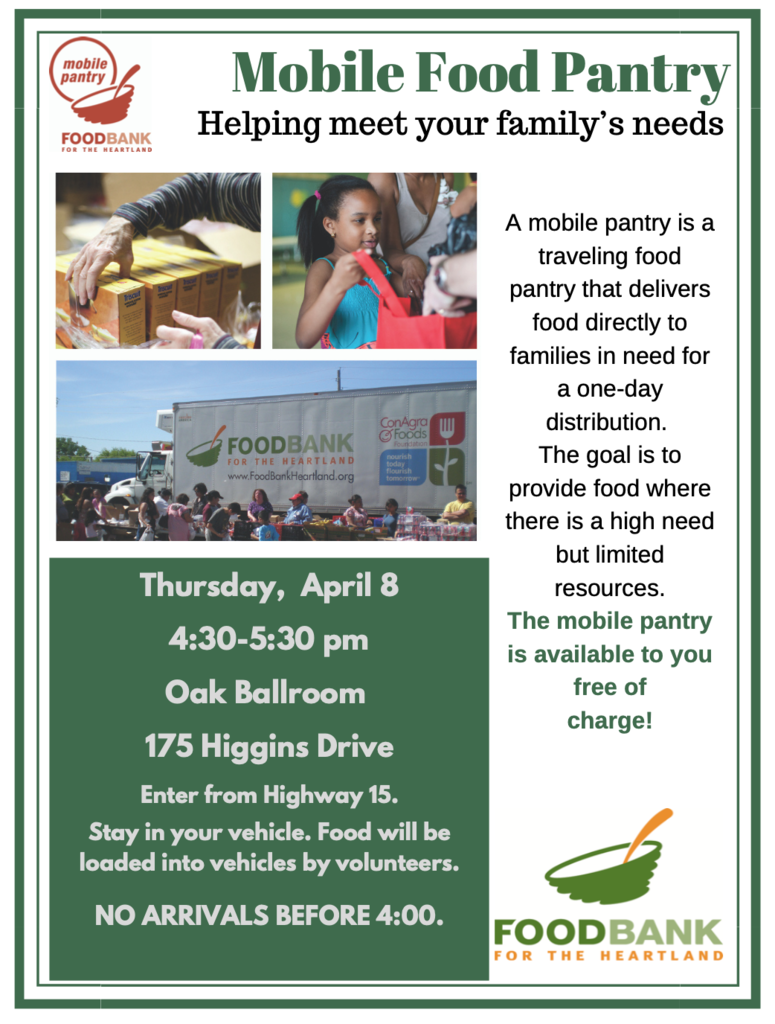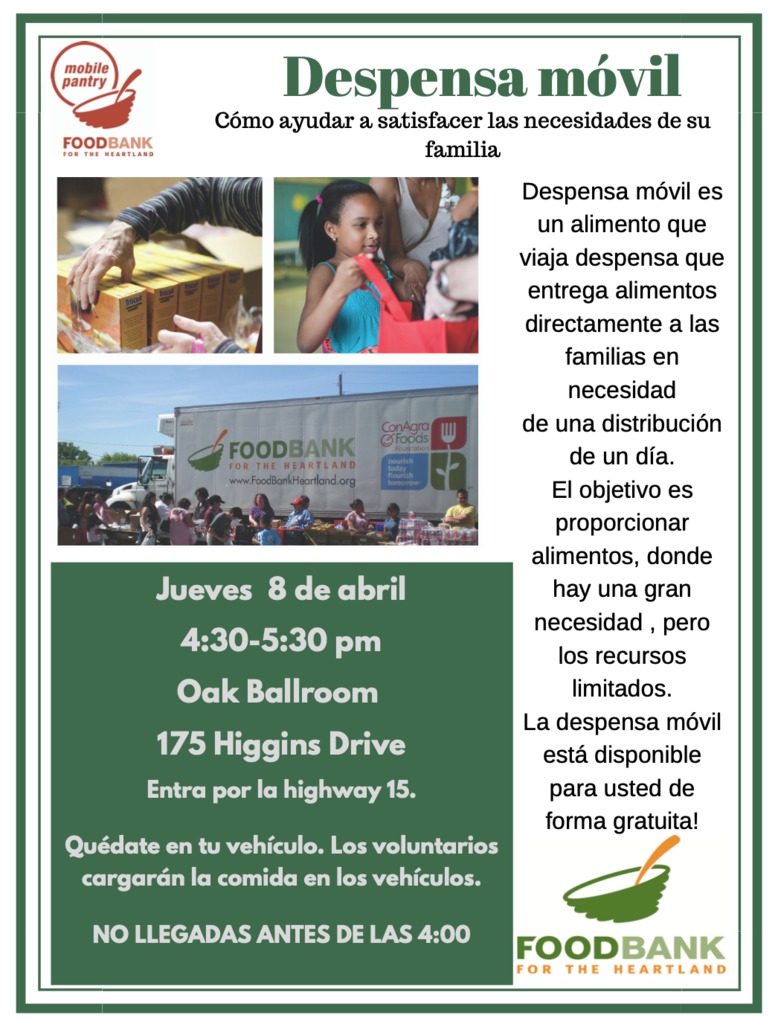 Youth soccer practices will begin next week at the field house. Students in Kindergarten and first grade will have practice on Tuesday and Thursday from 5:30-6:30pm. Students in 2nd-6th grades will have practice Tuesday and Thursday 6:30-7:30pm. There will also be a brief parent meeting on Tuesday, during the practices. We are looking forward to the beginning of soccer season.

Pass the word…COVID Vaccine Clinic April 1, 2021 at Oak Ballroom, Schuyler, NE. 18 and older are eligible. 18 yr olds must have parent present. Call one of the two numbers for an appointment TODAY. 402-690-3079 or 402-615-0681

The Schuyler Community Field House is now open to the public for use during the following times. Monday - Thursday 6 - 9 PM, Saturdays from 9 AM - 9 PM, and Sundays from 1-9 PM. Visitors are REQUIRED to wear a mask and have their temperatures taken prior to entering the Field House. Reminder students younger than 5th grade MUST have an adult with them when they access the Field House. You can purchase an activity pass for $40, or a day pass for Adults $5 and Students $4.

Reminder Parent Teacher Conferences are tomorrow March 9th 8am to 8pm. No school for students March 9th through the 12th.

If you have a family member living in your household that is 65 years or older and they want to receive the COVID-19 vaccine, please have them call CHI @ 402-352-3745 to be placed on the vaccine list.

Mobile Food Pantry is this Thursday, March 11th from 4:30 - 5:30pm.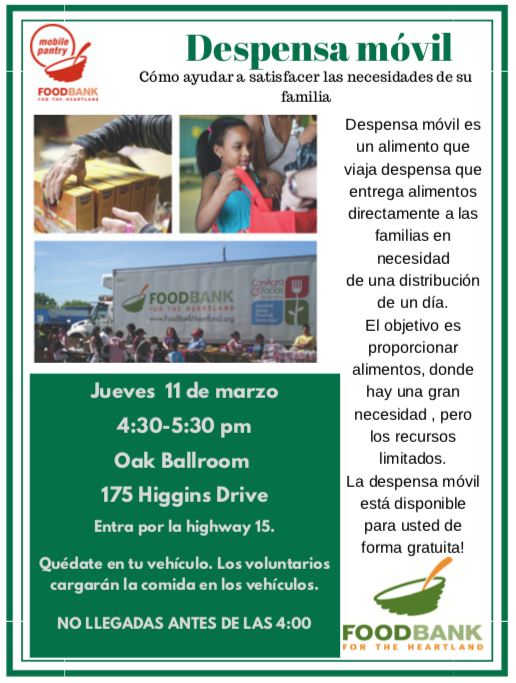 The Dual Language Registration parent meeting has been rescheduled for March 3 @ the District Office, located at 120th W 20th St. Parents must attend either the 10am or the 5pm meeting to be able enroll your student.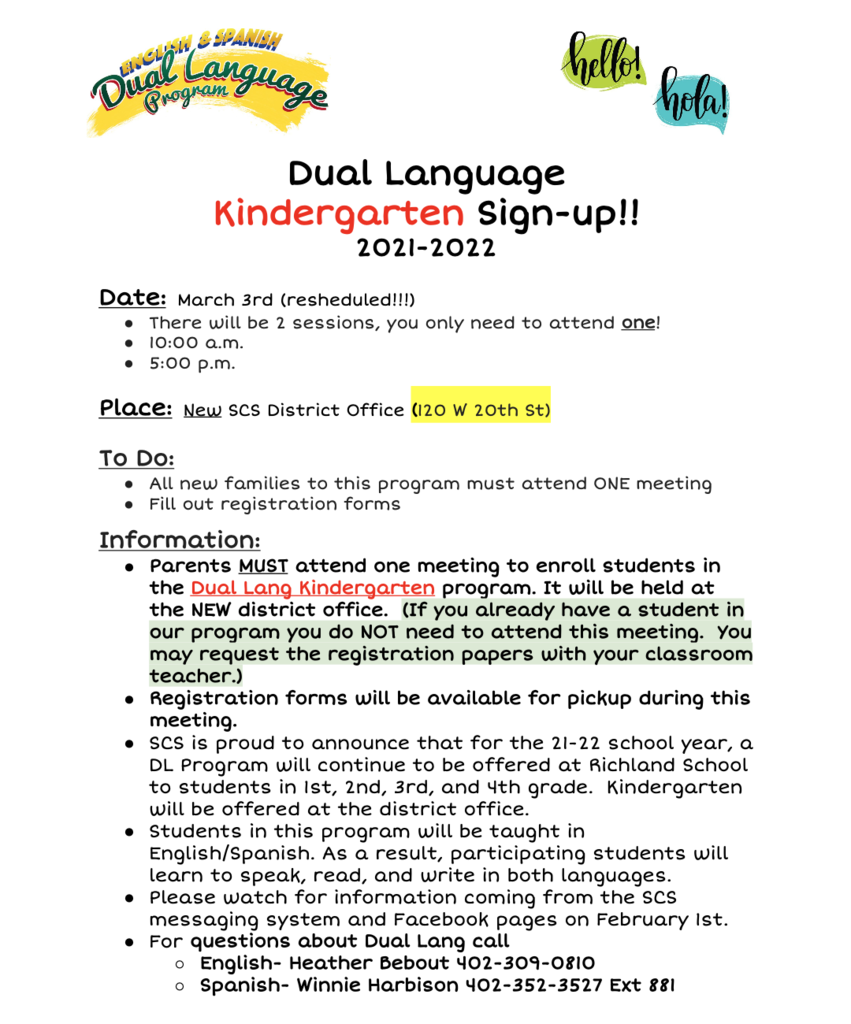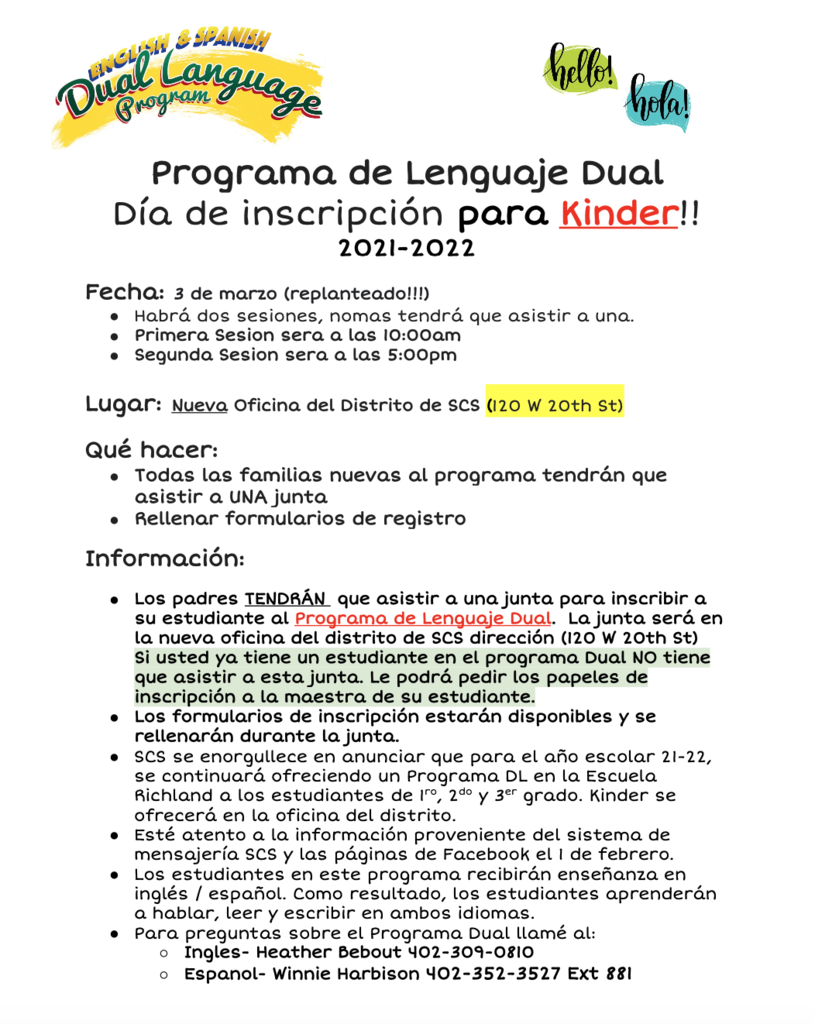 The Colfax County Food Pantry is closed today Feb. 17th but please join us tomorrow for the Mobile Food Pantry tomorrow Feb 18th at the Oak Ballroom Line starts at 4.

The Dual Language Kindergarten Sign-up Parent Meeting has been cancelled for tomorrow Feb 16th. and will be rescheduled for a later date.

No school for Schuyler Community Schools Tuesday Feb. 16th, due to the continuous cold temperatures and wind chills. Stay warm.

No school for Schuyler Community Schools Monday Feb. 15th due to the dangerously cold temperatures and wind chills.

The Boy Scout Chili Feed that was scheduled for Sunday February 7th has been postponed to February 28th

Schuyler Community Schools will have a 10 AM late start today Feb. 4 2021, due to the weather. No morning preschool.

Preschool Registration is Now Open for all students that will be 4 years old on or before July 31st.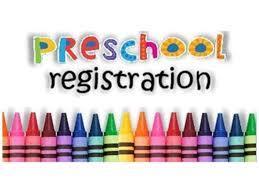 English class Registration Jan. 12, 13, 14 & 19-20