The Dual Language Registration parent meeting has been rescheduled for March 3 @ the District Office, located at 120th W 20th St. Parents must attend either the 10am or the 5pm meeting to be able enroll your student.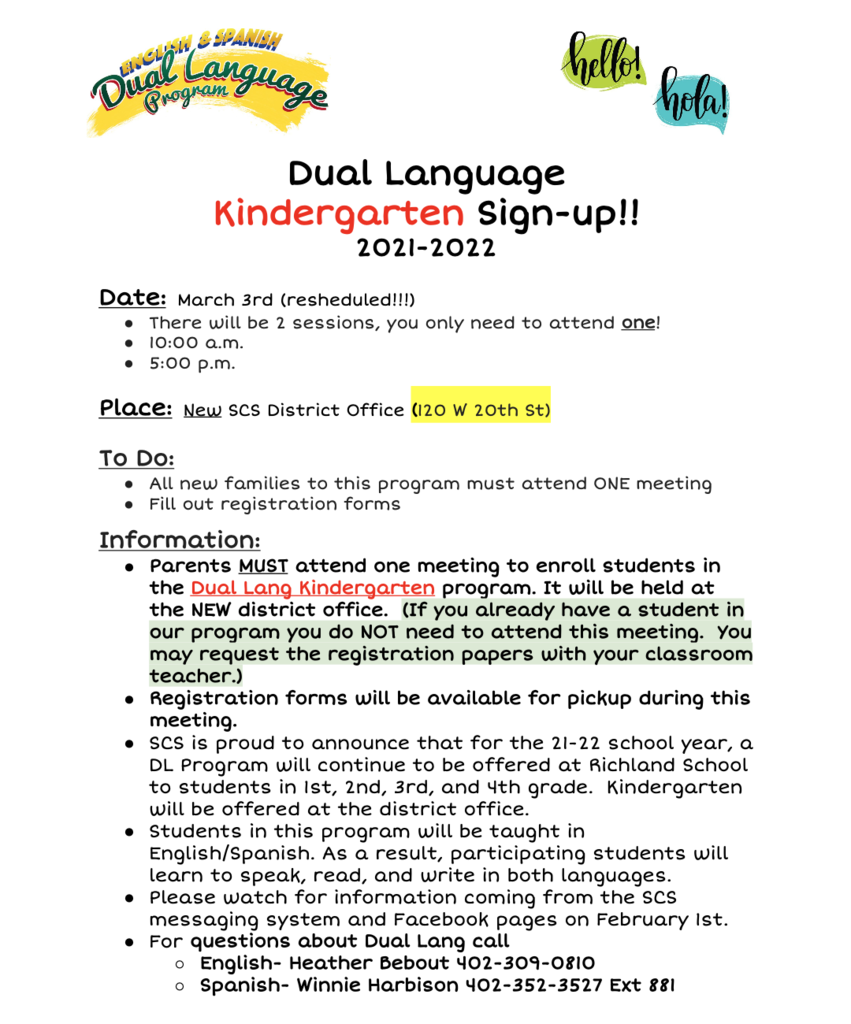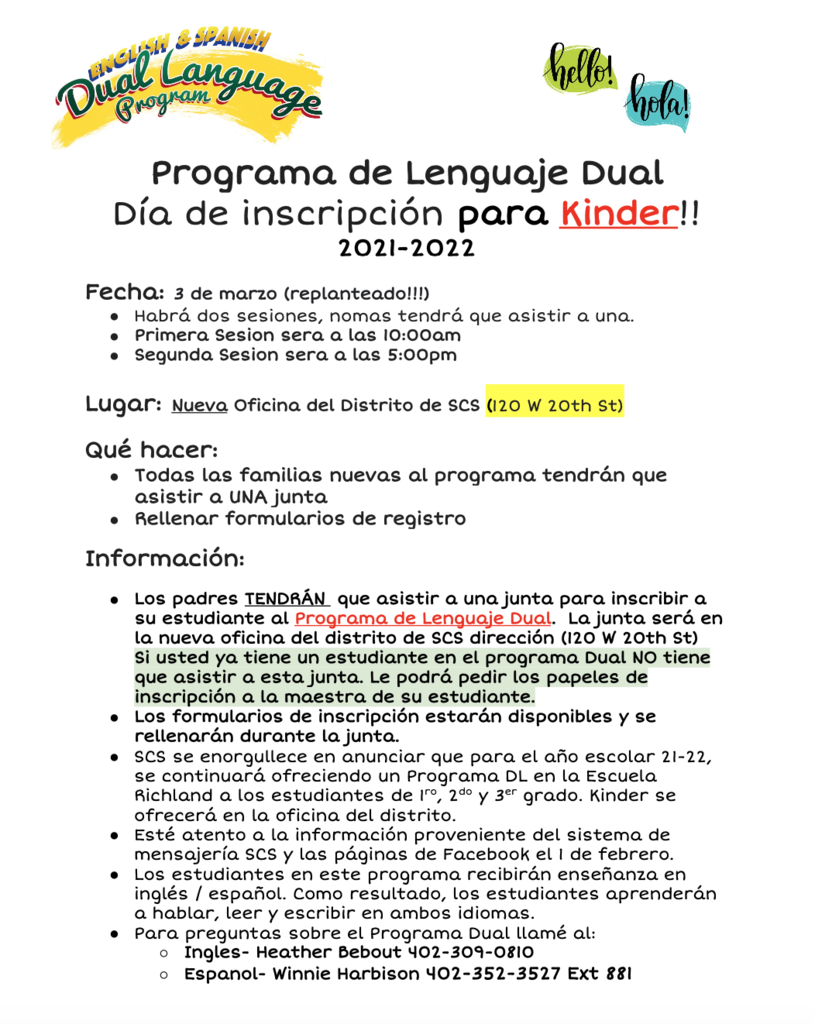 The Colfax County Food Pantry is closed today Feb. 17th but please join us tomorrow for the Mobile Food Pantry tomorrow Feb 18th at the Oak Ballroom Line starts at 4.

The Dual Language Kindergarten Sign-up Parent Meeting has been cancelled for tomorrow Feb 16th. and will be rescheduled for a later date.

No school for Schuyler Community Schools Tuesday Feb. 16th, due to the continuous cold temperatures and wind chills. Stay warm.

No school for Schuyler Community Schools Monday Feb. 15th due to the dangerously cold temperatures and wind chills.

The Boy Scout Chili Feed that was scheduled for Sunday February 7th has been postponed to February 28th

Schuyler Community Schools will have a 10 AM late start today Feb. 4 2021, due to the weather. No morning preschool.

Preschool Registration is Now Open for all students that will be 4 years old on or before July 31st.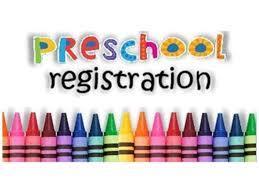 English class Registration Jan. 12, 13, 14 & 19-20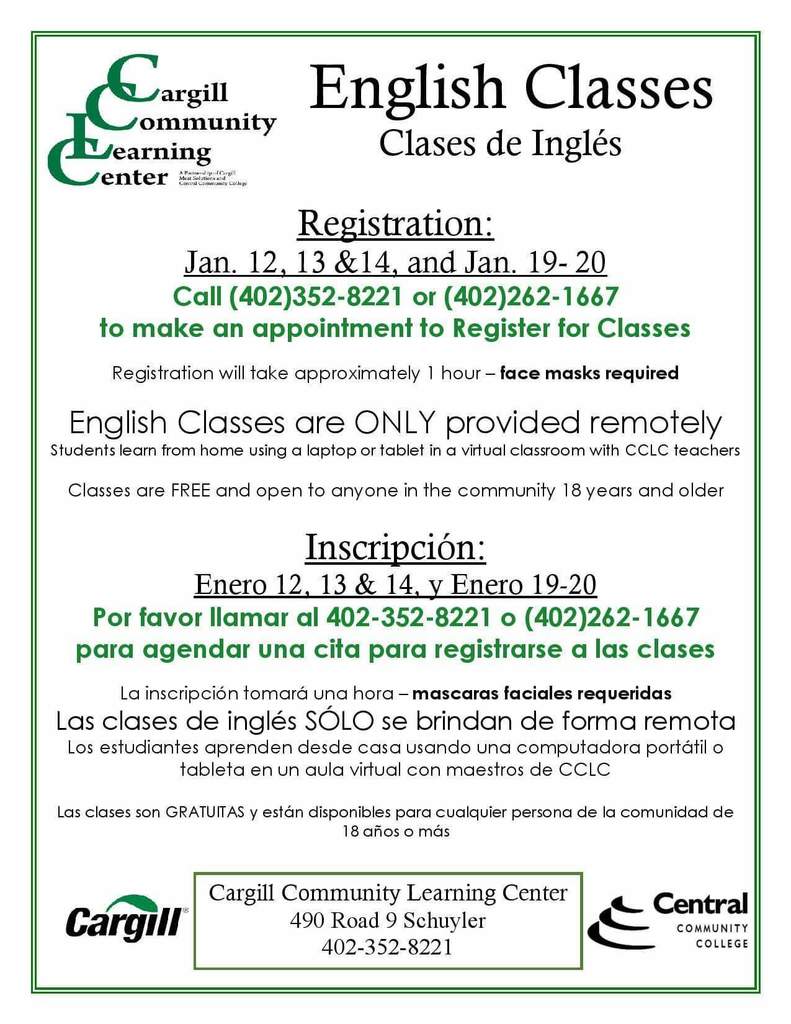 No School Jan 18 & 19th. These days are being Professional Development days for Staff.


Field House Hours for Break: 12/21 & 12/22: Open 1pm-9pm 12/23-12/27: Closed (Moratorium) 12/28-12/30: Open 1pm-9pm 12/31" Open 1pm-5pm (close at 5 for New Year's Eve) 1/1: Closed 1/2: Resume regular weekend hours

FYI, the Schuyler vs Blair Girls V/JV basketball games scheduled for 12/15/20 at Schuyler have been postponed. The boys games are still on. JV-6:00 & Varsity 7:30 in West gym.

Mobile Food Pantry is today at The Oak Ballroom from 4:30 - 5:30. Please no arrivals before 4pm and stay in your vehicle.

Schuyler Middle School would like to congratulate Odalys Cruz on being selected as the Nebraska Association of Teachers of Mathematics' "Rookie Of The Year"!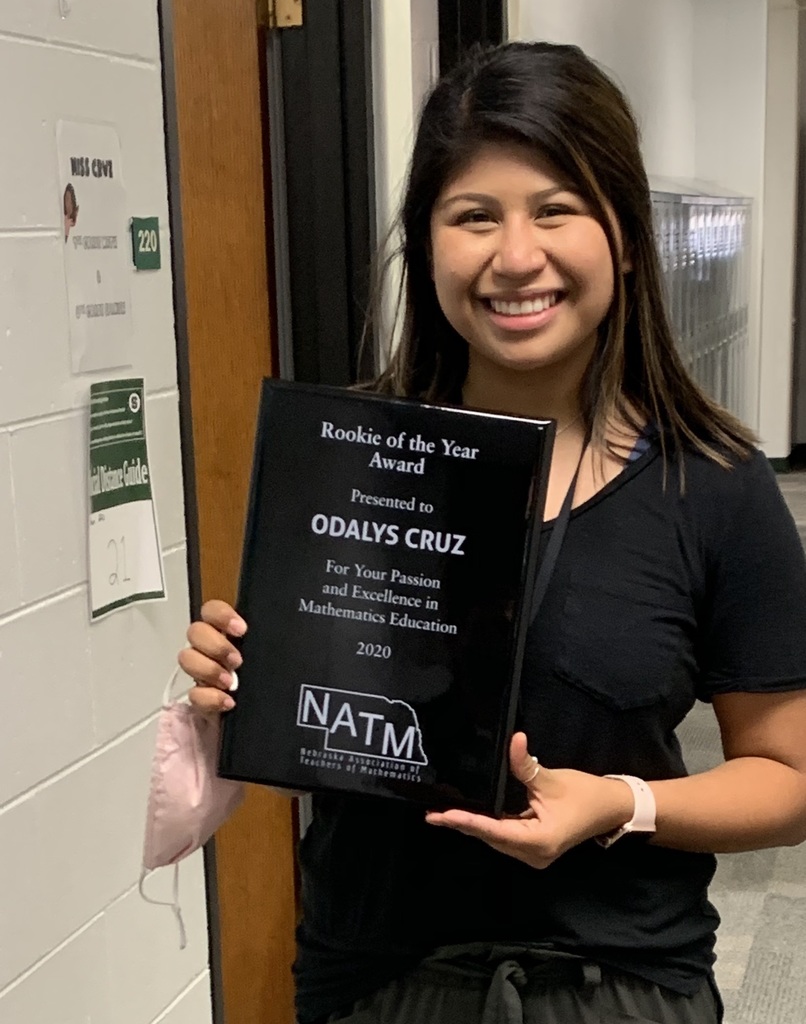 CONGRATULATIONS WARRIORS!!! Schuyler - 14 DC West - 6 Final

Schuyler - 7 DC West - 6 Halftime

Schuyler - 7 DC West - 0 End of 1st Qter