EDIT MAIN
Welcome to Schuyler Preschool! This is my 17th year in education and my 10th year as the Head Principal here at Schuyler. I have graduated from the University of Nebraska at Omaha, University of Nebraska at Kearney, and Peru State College with a BA in Elementary Education and a MAE in K-8 Educational Administration and a MS in Curriculum and Instruction.
I have had the opportunity to work in three different districts and I can sincerely tell you this is the BEST school in the land! We have wonderful students, staff, and parental support. Our students achieve at high levels due to our caring and dedicated staff working closely with all parents to have high expectations of our students.
If you ever have any questions, concerns or comments, please feel free to contact us at any time.
Bill Comley, Schuyler Preschool Principal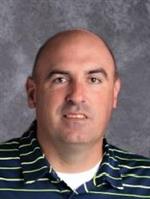 Schuyler Preschool opened a newly remodeled facility in August 2016. At Schuyler Preschool, we are grateful to have a unique and committed partnership with area business, churches, and service organizations to assist us in enriching the learning environment for the children. The support from the school's neighbors has been instrumental in funding the many activities offered by the school.
Other assets include the expertise and professionalism of the Schuyler Preschool faculty and staff. All of our teachers differentiate instruction to meet the needs of all learners. Data is used to inform our instruction, while student-needs drive success forward. The instructional staff focuses resources where they are needed, while support personnel create an environment that is welcoming and professional.